College Visits: How to Make the Most of Them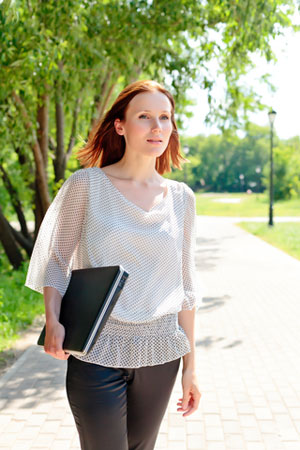 College visits are more than just finding the best coffee on campus. The school's culture and student life aren't accurately portrayed by tour guides and you want your student to find the right fit before they enroll so they aren't transferring later. We've compiled our top tips to help you make the most of your visit. Here's what you should consider:

Start touring now.

The final year of high school is a busy time for students (and parents). Your kid will be juggling extracurriculars, school and a social life, all while exploring college options. You can lessen the stress by touring colleges earlier in high school. Download the College Planning Checklist at the bottom of this article to help get your kid ready for college.

Do virtual college visits first.

This is an under-utilized resource many colleges offer for prospective students. Take advantage of exploring the campus without having to drive there. It may help narrow your list of potential colleges or at least help you find parts of a campus you'd like to see more of in person. Best of all, virtual tours are free unlike the gas, lodging and travel expenses of a physical visit.

Don't ask the tour guide about student life.

Ever noticed that every student guide is friendly and upbeat? That's because they're being paid to, essentially, sell you on their college. Tour guides are a great resource for facts and history, but you're better off asking a traditional student any subjective questions. They'll be able to provide a better sense of the school's culture. Good questions to ask include:

What's campus like on the weekends?
What do students do for fun on campus?
What is homecoming week like?

Also be sure to pick up a student newspaper; it will tell you a lot about student life and what is important on campus.

Get financial aid information.

Students should research the financial aid options available and come with a list of questions to ask the financial aid department while on campus. This can help you gauge the expenditures and determine if there will be a gap between the bill and your family's resources. You may want to know:

What kinds of work study positions are available? Are they open to upperclassmen first?
Does your student qualify for scholarships with the school?
How accommodating is the financial aid department?
Are payment plans available with the school?
Spend some quality time on campus.

Your must-sees for college visits include the student union, dining halls, any dorms your student is interested in, the library and, if your kid already knows their major, try to check out the department. These may be on your formal tour, but if not, you can usually go exploring on your own. Keep an eye out for quiet study spaces too. Primo spots include the campus green, campus coffee shops and secluded areas of the library. You should also try the food! College vendors should be better than your kid's high school cafeteria and there should be healthy options available like a well-stocked salad bar. While you're touring, watch how students interact with each other and try to get a feel for the overall vibe. The school's atmosphere will play a large role in your student's experience there so you want it to be a good fit. Also try to squeeze in a home game if there's one happening. An engaged student section makes the games a lot of fun, and bonus points if the team is any good.

Take notes to reference later.

If you're touring multiple campuses, it can be easy to forget details by the time your student makes their college decision. Take pictures and write down anything important. Here are some factors to include:

How friendly and welcoming is the campus?
How easy is it to get around campus?
Are there safety precautions for the dorms?
How are roommates assigned? What happens in the case your student needs a new roommate?
Are meal plans mandatory? If they are, you'll want to check into the costs and compare options between schools. Here's the 411 on college meal plans.

It's also important to ask about free tutoring or mentoring services available to students. Chances are, your kid is a good student so this may not seem important now. However, in college, the kids who go to tutoring are usually the ones who want A's, not just the kids who are struggling. Lastly, take a minute after college visits to decide which dormitory halls your student is most interested in. You'll be glad you did when your student picks a school and it's time to apply for housing.

Is there anything we're forgetting? Be sure to let us know on our Facebook page!