Christmas on a College Budget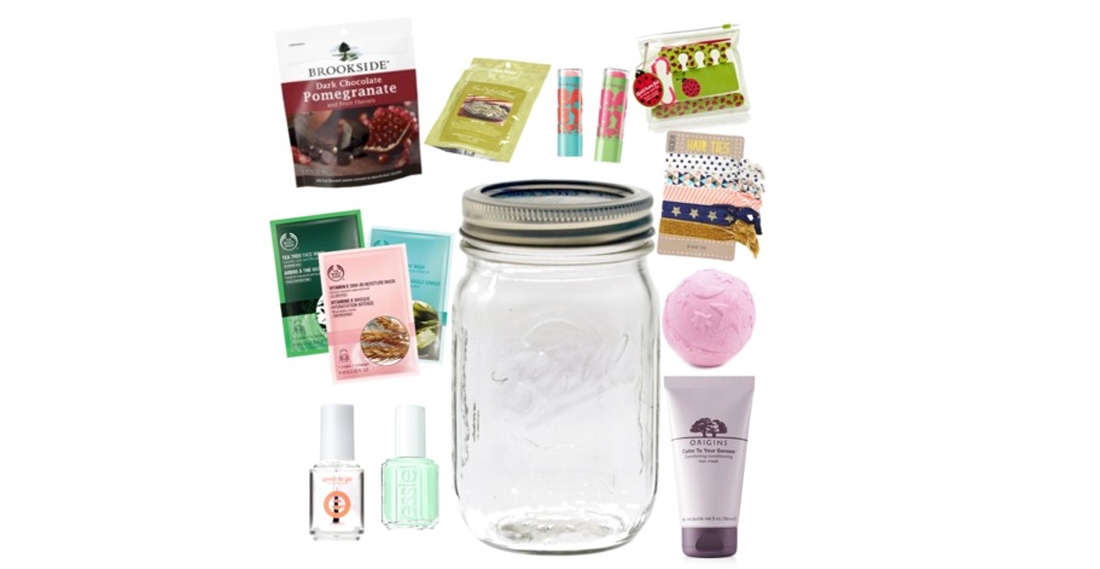 It's early December, finals are in full swing, you're going to get little to nothing back on your textbooks, and you've stretched your semester budget about as thin as possible. Christmas gifts may potentially be the last thing you want to think about at this point….

You have three options:
Skip presents and tell everyone you forgot Christmas. Wah wah wah…
Say you had presents but a rabid dog mauled you and destroyed them all on your way to Grandma's. Warning: Your nose may grow on the spot…
Put together quick, fabulous, and cost-effective presents personalized to everyone in your family and win Christmas.

Ding ding ding! I think we've got it. Option C is easier to attain than you might think. With the help of Pinterest and a little creativity, you could have the thriftiest, most impressive gifts under the tree this year. Below is a gift idea as unique and personal as the recipient you give it to. And it's fool proof, because you can customize it based on your financial situation and/or the number of people you need gifts for.

For Anyone Jars (Cost can range anywhere from $5-$50+)
This gift has a wide price range because you can truly tailor it as much as you, and your wallet would like.

Find a jar of any size; it could be a small mason jar, a large cookie jar, or something in-between, but we do recommend it's clear. Hobby Lobby, Walmart or your local thrift store would be the most cost-effective destinations to purchase these.
Fill the jar with items according to a theme. This theme could be a myriad of things, but here are a few examples:
Their favorite color – You'd be surprised how much fun it is to try and find as many yellow things as Target has to offer. Lemon heads, a mini citrus candle, highlighters, etc.
A Christmas or winter-themed recipe – Put in all the ingredients to your favorite toffee bars (include the instructions and a list of the perishable ingredients)
Some of their favorite things – For a guy you could include beef jerky, chips and dip, and a couple cans of beer.
An activity – Include everything for a spa night. Finger nail polish, cotton balls, a face mask, and a mini bottle of wine.
Tie ribbon around the jar and include a tag. Sometimes the wrapping can be just as expensive as the gift itself, but your jar will be attractive on its own, so keep it simple. Be sure to also include a tag with To: & From: on the front, and the name of the jar on the back. Ex. "Blank in a Jar" or "Jar 'O Blank."

Get creative and personalize your For Anyone Jars to the loved ones receiving them. Enjoy spreading the cheer and stuffing your jars!